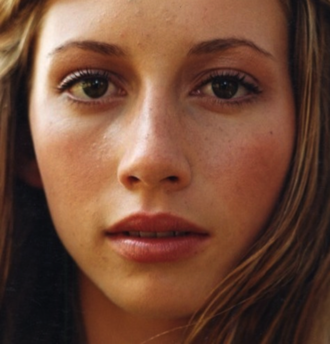 Candice is an Australian singer songwriter living in the United Kingdom, composing eclectic music for voice and piano, and arrangements for strings. Inspiration from artists like Enya and Tori Amos have contributed to her style of singing and songwriting, and have been her motivation to pursue a career in music.
Candice has been songwriting for fifteen years and has an extensive list of compositions. She is largely self taught, but has had private lessons in composition, piano and classical voice. Her songs are about happiness in life and relationships, sadness and the loss of loved ones.
Musical development
Candice was raised on musical role models as diverse as Meatloaf, Dire Straights, Roy Orbison, Whitney Houston, The Phantom of the Opera, Enya and classical music. When she inherited an electric organ she began to teach herself to play it "by numbers", which were found within the seat of the organ. Primary school "Kids on Keyboards" soon followed but the plastic keys did not satisfy her urge to play piano. It was not until after the death of her father that she was gifted with a piano and was offered to take piano lessons that her journey began in earnest to become a musician.
As a teenager, Candice developed a love for writing poetry but it was not until her final year of high school that she first adapted the words to music. This was largely due to the presence of a wonderful music teacher who encouraged Candice to dispense with her timidity and sing the Australian National anthem at high school assemblies. Once she had the confidence and the backing of the crowd, she sought out further performance opportunities and singing competitions. The first poem and song that she wrote was about her father which is called 'I Sense', a song which will always be very dear to her. After that first song she became a very prolific songwriter.
Modelling career
Throughout her senior years in high school, Candice was a photographic and catwalk model in Newcastle and Sydney. Immediately following high school she was also afforded the opportunity to model for a two month contract in Taipei, Taiwan, where she undertook numerous photographic shoots for companies such as Shiseido makeup and Cleo magazine. Over the next two years she had similar contracts in Tokyo, Aukland and Milan. Throughout her adventures, alone in foreign cities, she continued to seek out ways of playing and singing music. Sometimes this involved seeking out late night Karaoke bars, and at other times she would seek out piano stores in order to practice her own music. The persistent need for a musical outlet gave her the conviction that she needed to pursue her musical interests in earnest.
Musical Influences
Candice music has developed it's style from influences such as Sir Andrew Lloyd Webber's "The Phantom of the Opera" and Enya "Watermark". Her first CD was of Andrea Bocelli "Sogno" which was listened to every day and Michael Nyman's "The Piano" was on repeat during studies for high school exams. Robbie Williams, Massive Attack, George and Eva Cassidy followed, and then was replaced by the adoration of Tori Amos' "To Venus and Back" and "Little Earthquakes". Josh Groban's album "Closer" has also been a strong influence.
The compositions
Her songwriting approach varies for each song. Sometimes she composes the words first, sometimes the music. Occasionally she has also used guitar in stead of piano and these variations combine to add diversity to her musical style. She is a self taught composer, however she has received a semester of composition lessons from Jim Cotter in the Australian National University. He displayed a penchant for jazz and blues which was quite new to my musical vocabulary, so his teaching has made a great contribution to the further development of my musical style. I had deliberately avoided seeking composition training in order to avoid becoming the same as another composer, but the experience with Jim Cotter was very positive and musically enriching.
To date, Candice has composed more than eighty songs. Many of them have been arranged for other instruments such as string trio, cello, and flute, but they always include her favourite instrument - the piano. Some of the songs are fictitious but many are about her own life and observations of those around her. They are of love, loss, happiness and all emotions in between. Thus, her philosophy is always - through music joy can be relived, pain can be relieved and people can be remembered.